Arina Akhmetova, a 4th-year student at the TSU Faculty of Geology and Geography, participated in the winter school organized as part of the research-and-education program Drifting University at Baltic Federal University. The university in Kaliningrad saw over a thousand participants attend lectures by leading Russian professionals. Having passed the competitive selection, Arina Akhmetova anticipates taking part in the Drifting University expedition, which will help her collect data for her thesis on marine ecology.
Drifting University immerses active students in their field of study and enables them to further integrate into the research community. They conduct their own research during marine and coastal expeditions, then report on the results at national and international conferences.
"Studying at the winter school was only the first step: To move forward in Drifting University, next I will have to engage in research and applied activities with like-minded people," comments Arina Akhmetova. "On the winter school's last day, we were offered various expedition options on research ships in 2023. There are plenty of things to work on, from studying the influence of warm currents and hydroacoustic research to monitoring zooplankton and ocean pollution. The choice of geographic areas is also wide: Lake Baikal, the Baltic Sea area, the seas of the Russian north, and the Kamchatka area."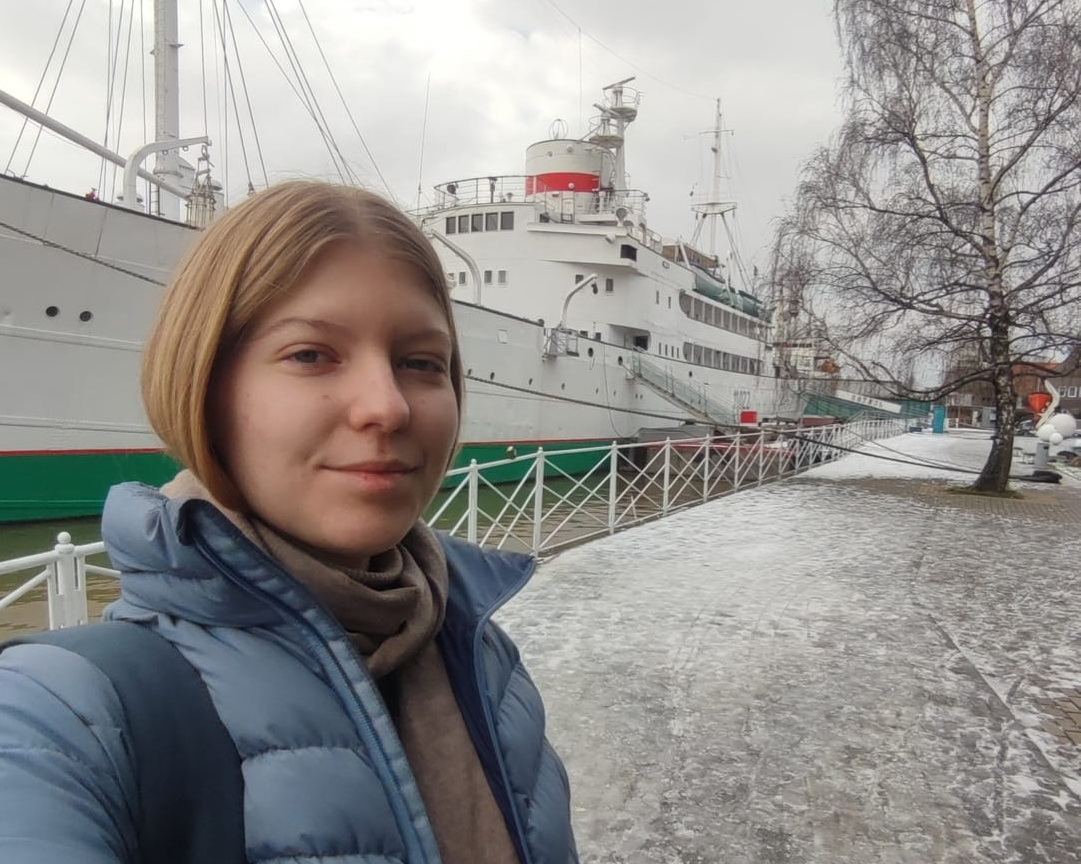 Arina Akhmetova, TSU Faculty of Geology and Geography student and participant in winter school Drifting Univeristy

The expedition of Drifting University involves full-fledged work on a professional research team specializing in marine and atmosphere physics, marine geology and geophysics, marine biology, marine chemistry, marine facilities, equipment handling, and in-situ measurements harvesting, as well as data processing, visualizing, and analysis, with the latter being a precursor to writing reports and articles and presenting them at scientific conferences.
"Marine ecology could be very helpful for my future profession. Last year, I went through an internship in Dalnevostochny Morskoy Nature Reserve, where I studied local biological diversity. Now I am waiting for summer to come—that is when I should be accepted into the expedition for marine ecology studies. I am looking forward to going either to Kamchatka or the northern seas. This will be a great contribution to my thesis: This is not going to be some ordinary material from publicly available or organization-provided sources—this will be firsthand experience that I will have gathered and analyzed myself, meaning that I will have to work harder to get the end result," Arina Akhmetova added.
For reference:
The Drifting University program is collaborating with scientists all around Russia under the UN initiative Decade of Ocean Science. Students of different specialities and career stages participate in coastal and marine expeditions in the Arctic, the Baltic Sea, and the Lake Baikal. Attendees of the program gain unique experiences, form new connections among like-minded people, find research supervisors, and continue establishing their careers in science.