Daniil Pastukhov, a 4th year student of the TSU Faculty of History and Political Sciences, represented the Russian student community at the BRICS summer school in South Africa. He talked with young leaders of BRICS countries, attended lectures of world-renowned professors, inquired of international politicians and experts, and invited the BRICS youth to study at Tomsk State University.
Held in Durban University of Technology, BRICS Summer School 2022 was attended by 50 youth activists, students, young businesspeople, politicians, and scientists from Russia, India, Brazil, China, and countries in southern Africa. For 5 days, the young people visited lectures by university professors on the role and importance of BRICS in international relations, discussed the problems of international collaboration and ways to solve them, and talked about their countries and cities.
What impressed Daniil Pastukhov the most was the speech of the Deputy Minister of International Relations and Cooperation of South Africa on the international relations system and reasons for its transformation.
"It is a priceless experience, to be able to hear a speech from a person responsible for the foreign policy of an entire country, to ask them questions personally and to receive answers from them," shares Daniil. "At the forum we had a series of lectures presented by first-class teaching staff. A professor from Moscow State Institute of International Relations talked about international institutes, a professor from China underlined the climate change issue and presented ways BRICS countries can collaborate in this field, and a professor from Brazil addressed the International Monetary Fund reform. We absorbed completely different opinions and theories; as a result, we acquired a sufficiently complete understanding of what BRICS bloc does and why it is important in the contemporary system of international relations."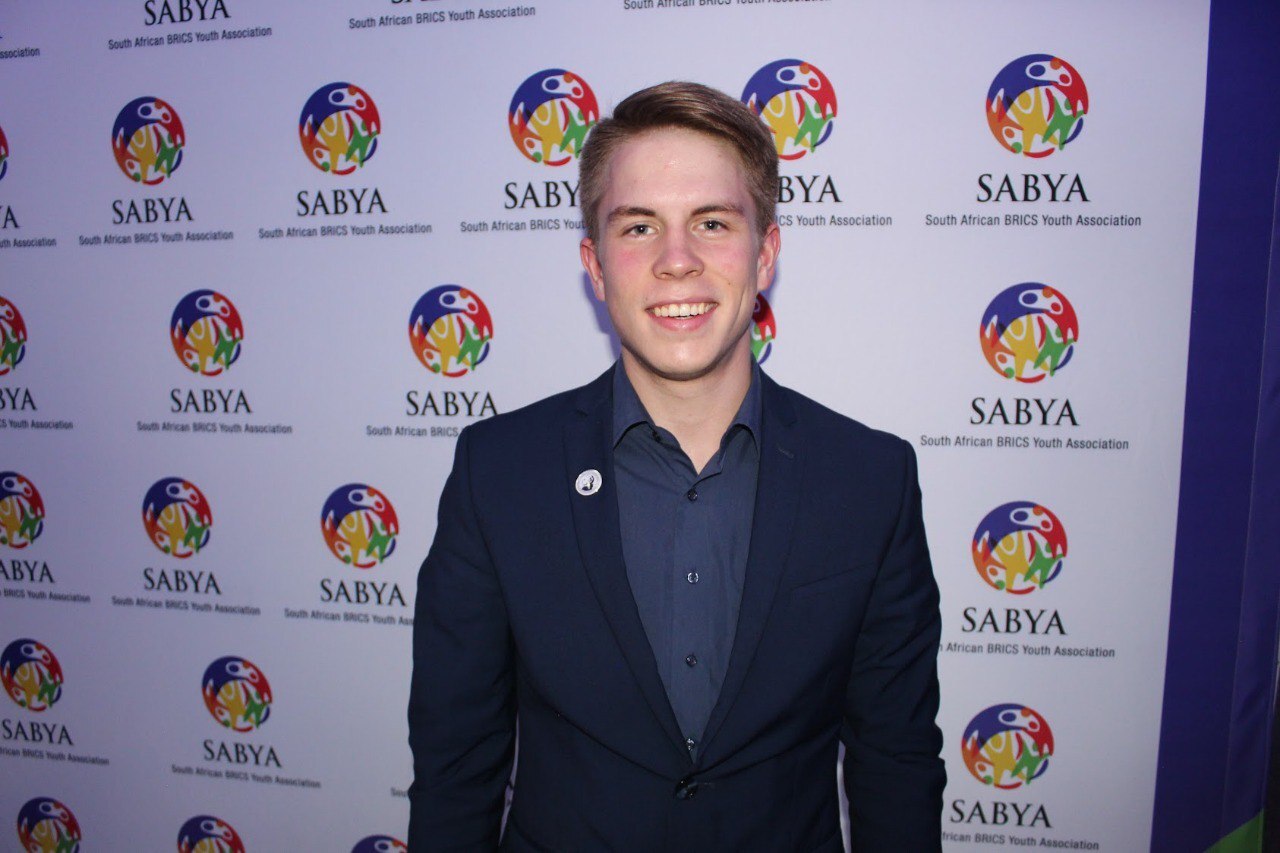 TSU Faculty of History and Political Sciences student, Daniil Pastukhov
At the panel discussion, the young leaders discussed the current possibilities of the youth of the BRICS countries. Daniil Pastukhov was among the five experts. In a video presentation, he presented Tomsk State University and talked about the opportunities for international students to get an education at the university.
"In fact, little is known about Tomsk and Siberia — only that it is very cold here. When I was done talking about TSU, a lot of students instantly started writing to our university's International Division. I managed to ignite the interest for our university and city in many people," says Daniil. "Durban University also has a Confucius Institute, just like us: we have agreed to collaborate and hold joint events."
Communication at the forum and interviews with TV and radio companies were carried out in English, and at first it was not easy, the TSU student recalls: everyone spoke English with their own accent, since there are 12 official languages in South Africa. He quickly adapted to this, and there were no problems communicating with others. In only a few days, he significantly improved his English.
On behalf of Russia, the forum was also attended by Diana Kovela, deputy director of the Foundation for Creative Technologies: Ulyanovsk, a Capital of Culture and the program director of the Russia–BRICS youth project office; she and Daniil met in summer during the Russia–Africa forum held in Moscow. The organization that she is affiliated with is the only one in Russia to hold events and develop connections with the young people of BRICS countries.
According to Daniil, the objective of the BRICS Summer School 2022 is to form a circle of youth who will develop the organization's activities in their respective countries through joint events.
"The key thing to such events is for people to get to know each other personally, find out who they are, what they do, and find common ground for further collaboration," explains Daniil Pastukhov. "New important forum connections will definitely be useful to me in the future. We will continue working with Diana Kovela, as well as with professors of Durban University and with the Confucius Institute. When taking part in a forum, I always want to get acquainted with at least 2 or 3 people to talk to, become friends or work jointly with. Not for five days, but for a lifetime."
For reference: The organizer of the BRICS Summer School 2022 is South African BRICS Youth Association.