3rd Central Asian Conference of the Valdai International Discussion Club took place at TSU on May 16-17, with its main focus Russia and Central Asia in the changing world. TSU, as one of the leading Russian research institutions to study Central Asia, was chosen as the platform for the 2023 meeting of the Valdai forum. The participants included over 60 experts from Russia, Belarus, India, Iran, Kazakhstan, Kyrgyzstan, China, Mongolia, Tajikistan, and Uzbekistan.
A number of experts at the forum discussed new potential collaborations, among them the scientists of the TSU Faculty of History and Political Studies, and experts in international Relations, Vladimir Rumyantsev and Artyom Dankov: In the discussion, they highlighted the role of Siberia and Tomsk in developing the Russia-Central Asia relations.
"Historically, Tomsk and TSU were developing as crucial academic and cultural hubs at the junction of Asia and Europe aiming to establish communication between various cultures", pinpoints TSU rector, Eduard Galazhinskiy. "TSU was and continues to be the preferred choice for many students from Central Asia who strive to get good education. And a large number of those students are now occupying important positions in their respective countries. TSU is a party in 18 agreements with Central Asian countries—just a couple of days ago we signed agreements with three leading Iranian universities—and is planning to open a representational office of the University of Tomsk in Indonesia."
Central Asia is a place where the leading global players are interacting: American and European organizations are displaying increased activity here, whereas Russia and China are also looking into expanding their influence.
"For many years Russia has been interacting with countries of Central Asia and their neighbors—China, Iran, India," comments Artyom Dankov, director of TSU Confucius Institute and associate professor of the Faculty of History and Political Studies. "In certain fields such as security and energy engineering, collaboration is going strong. At the same time, there are areas where collaboration is initiated as we speak: We are talking about food security, agricultural and biological technologies, infrastructure modernization, and environment protection. In regard to these areas, Siberian universities can greatly contribute to expanding the relations between Russia and Central Asia."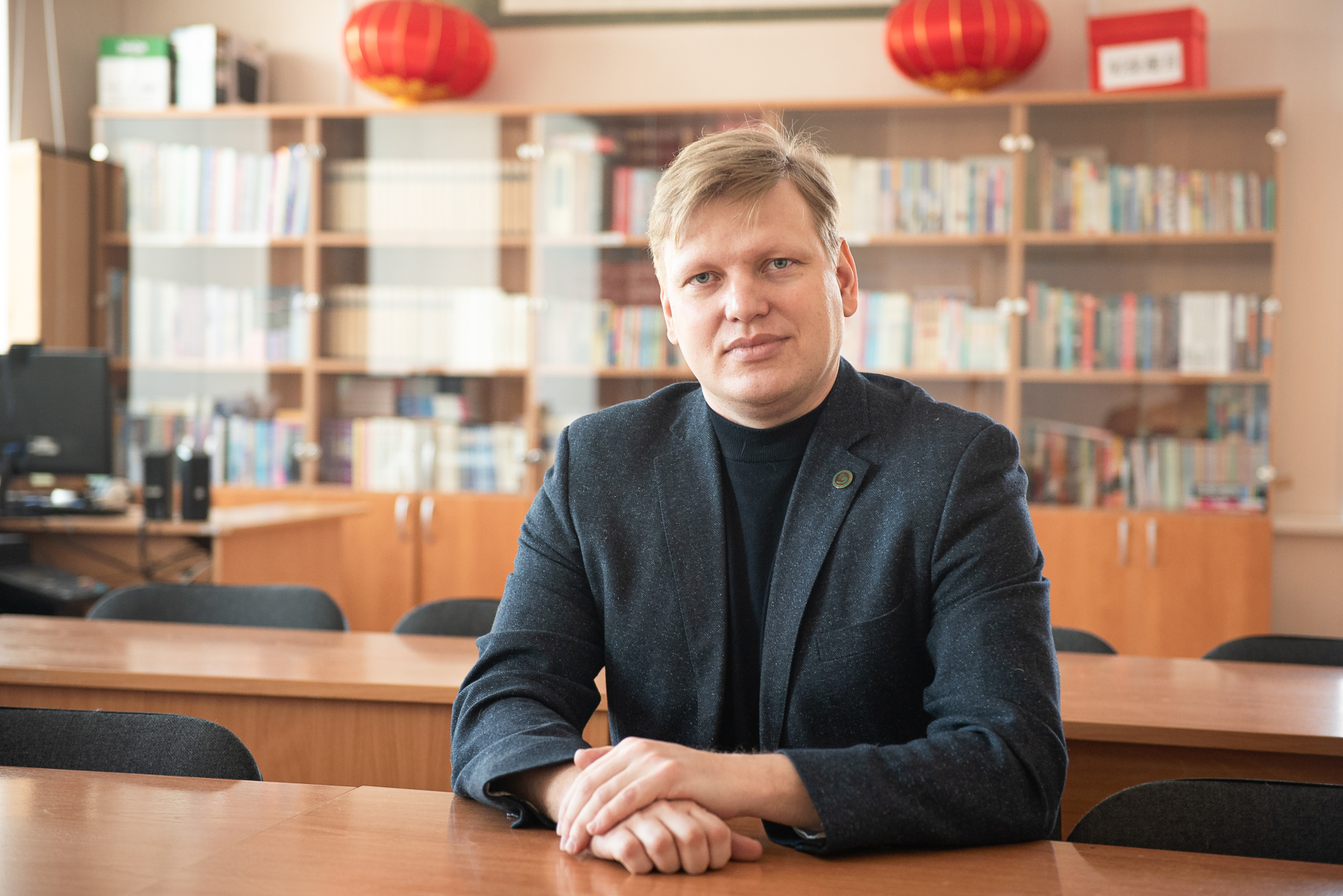 Director of TSU Institute of Confucius, Artyom Dankov
TSU is willing to share experience in manufacturing new-generation catalysts for air and water treatment, land reclamation, and treatment of oil-polluted water bodies with partners from Central Asia. Additionally, the first Siberian university, which is celebrating its 145th anniversary in May and has trained countless professionals for Siberian Federal District and Far Eastern Federal District, is ready to train qualified specialists for partner countries.
"To solve the tasks at hand, we have a lot of work to do looking for technological solutions and creating multilateral financing mechanisms for joint projects," assumes Artyom Dankov. "And we should not forget about supporting the status of the Russian language, which can open a path to the Russian job market, higher education, technology, and the rich cultural heritage."
Head of the Department of Oriental Studies Vladimir Rumyantsev, TSU Faculty of History and Political Studies, dedicated his report to the social and humanitarian aspects of Eurasian integration. He outlined the importance of training professionals specializing in the East in general, as well as Eastern languages. The mainstream Chinese is no longer enough—now there is need in Persian, Hindi, Arabic, and the Central Asian languages. There needs to be an understanding of how hard dealing with local markets can be, how to build connections and communicate with the locals.
"My report can be summed up by the personality of Afanasy Nikitin—the remarkable Russian merchant from Tver. He traveled around the lands that we are currently discussing: through the Volga River he descended to the Caspian Sea and moved on with his journey through Persia and India," says Vladimir Rumyantsev. "This pathway was relevant six centuries ago, and it still is—that is why we need new people like Afanasy Nikitin. At TSU we are placing a bet on training professionals who can work with markets of Eastern countries—Central Asia included—and are capable of providing support on launching projects with partners from these countries."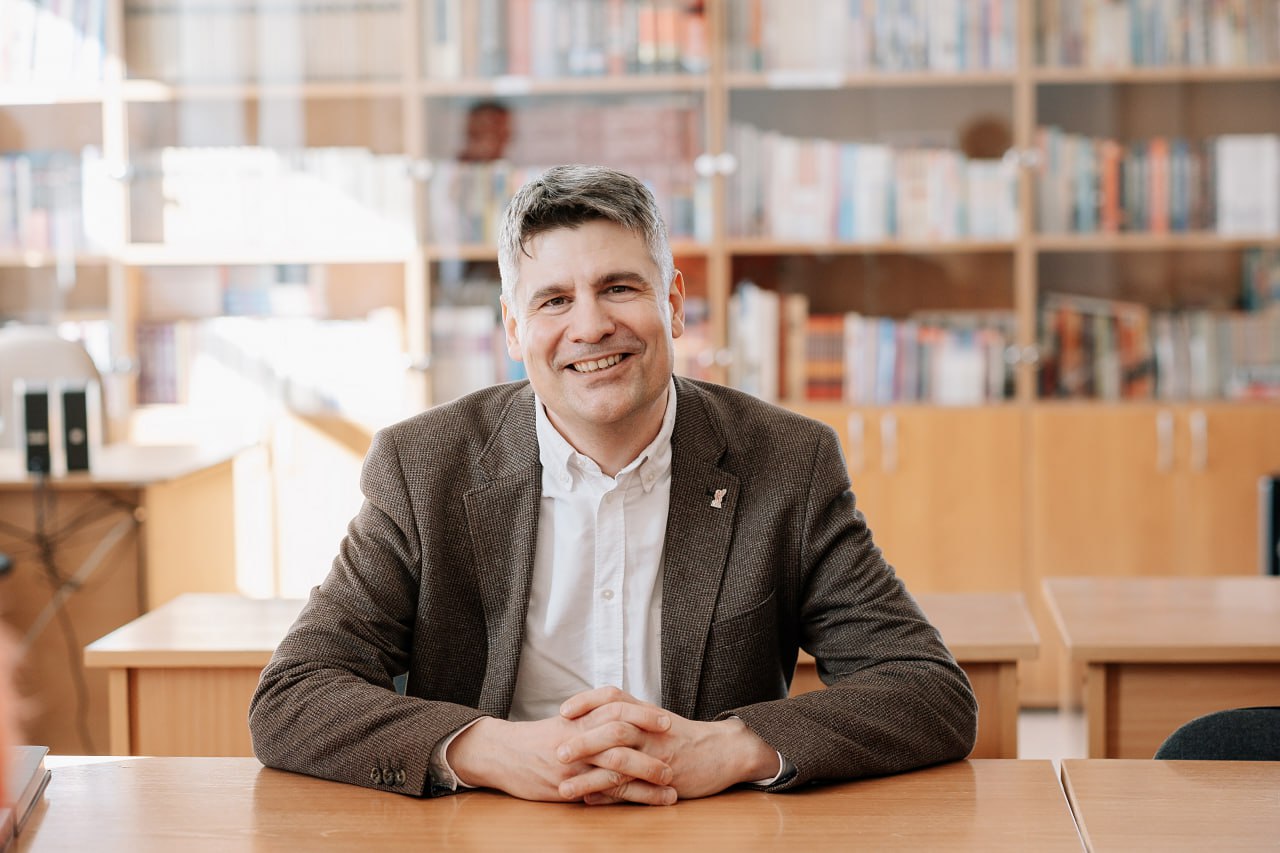 Head of the Department of Oriental Studies Vladimir Rumyantsev, TSU Faculty of History and Political Studies
"To achieve success in its foreign policy regarding Asia and in developing Siberia and the Russian Far East, Russia has to capitalize on its superpower status. Whereas its regions—namely Siberia—can find opportunities for economic growth by looking into collaborating with new partners: For Siberia, Central Asia has always been a significant trade partner, source of human assets, and logistical hub."
To learn more about the Valdai forum, follow the link to their official website.
For reference:
Throughout its history Siberia has been a transcontinental bridge between Europe and Asia. Initially a military outpost at the outskirts of the Russian Empire, Tomsk turned into a major intellectual and industrial center that hosts a lot of students and migrant workers from Central Asian countries and supports economic ties with those countries. Almost 60% of the region's export production is targeted at the countries of Central Asia.