Scientists and students at the School of Advanced Engineering Studies Agrobiotech, Tomsk State University are developing the first drone in the world capable of real-time soil scanning and precision fertilization. The interdisciplinary engineering team consists of various staff members: soil scientists, meteorologists, radiophysicists, IT professionals, and others. The agricultural drone is to be tested during the 2023 field season.
"In 'smart' agriculture, drones play a special role," states one of the project participants, Oleg Merzlyakov, associate professor in the Department of Soil Science and Soil Ecology, TSU Biological Institute. "They are primarily used for agrochemical and agrophysical soil analyses. Additionally, certain drone models can be used for microdosing fertilizers and insecticides—but the existing models do not have the capacity to perform all these tasks."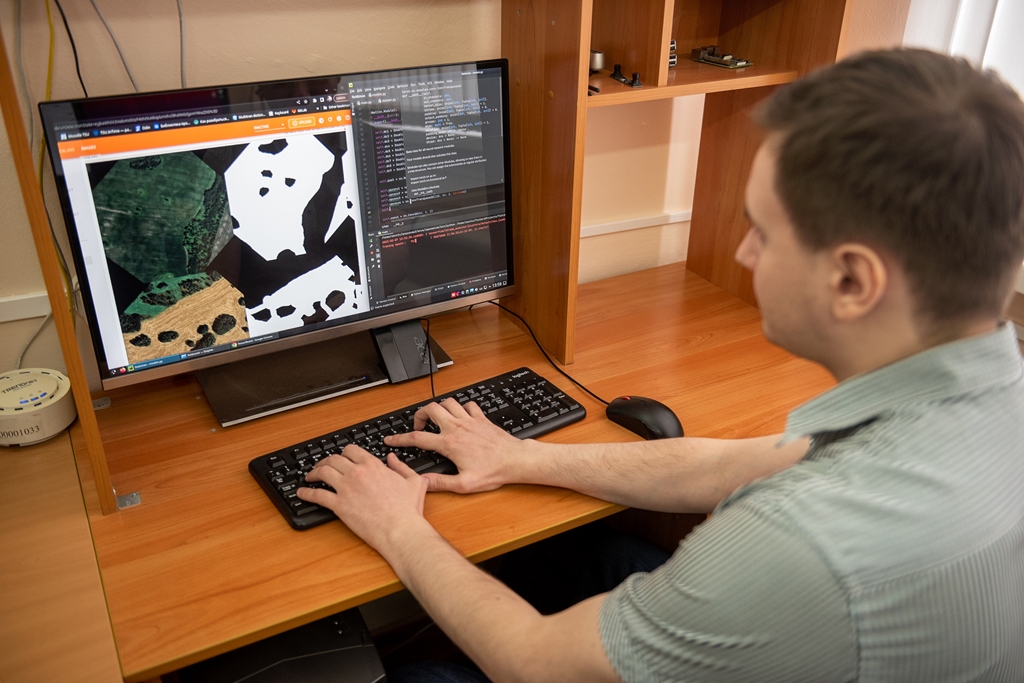 Special algorithms enable the drone to perform all the necessary calculations all by itself
Most often, the soil is first photographed from air, then a team member analyzes the photos and determines what kind of fertilizer to use, as well as the amount and the areas for fertilization.
What makes it difficult is that a drone's weight capacity is often not enough for completing several tasks simultaneously. It has an onboard computer that processes all calculations in real time, and it has to additionally carry tens of kilograms of liquid and granular fertilizers. Plus, the heavy drone must have enough battery to work for long periods of time, since agricultural fields are generally large areas.
"To speed up photo processing, we will be using special algorithms: neural networks and AI systems developed at our faculty," explains the head of the project, Stanislav Shidlovskiy, Dean of the Faculty of Innovative Technologies. "Moreover, we plan to incorporate the workings of our partners at TSU Agrobiotech and the sensor networks developed at Tomsk Scientific Center of the Siberian Branch of Russian Academy of Sciences, as well as the data on soil and vegetation in various areas of Siberia and on the effectiveness of different types of fertilizers, accumulated by the Siberian Federal Research Centrе of Agro-ВioTechnologies of the Russian Academy of Sciences."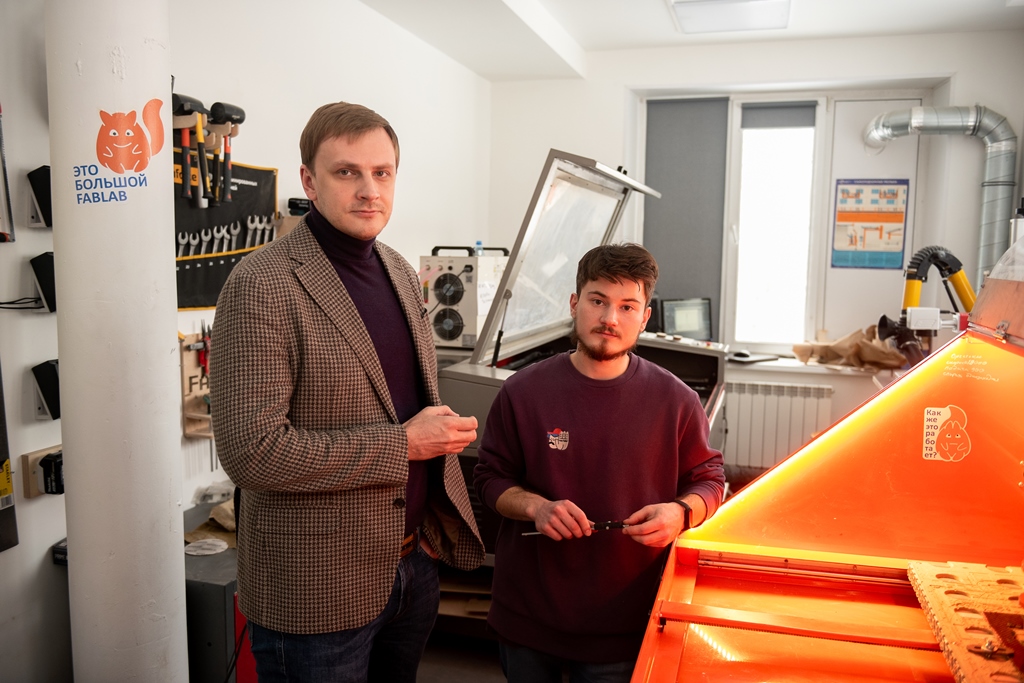 Components for the new drone model will be manufactured at a local fab lab
The drone will be equipped with several cameras, some of them sensitive in infrared, UV, and other ranges. Scientists at the TSU Biological Institute and Faculty of Geology and Geography will use the data for evaluating the vegetation index and the overall state of vegetation, which is crucial for variable-rate fertilizer application.
"Among Agrobiotech's responsibilities is also educating—this is why students will take part in engineering the new drone," states Stanislav Shidlovskiy. "In particular, we will be actively encouraging students of the master's program Computer Engineering: AI and Robot Engineering to participate in the project.
Testing of the multifunctional agricultural drone is scheduled for the 2023 field season. First the drone will be engaged in probing the soil, then the research team will test its abilities for precise fertilization.