Director of the TSU Neuroscience Center, Anastasiya Peshkovskaya, was invited to co-edit the special issue of the international journal Computers (Q2) dedicated to computational methods in the study of human life and society. The special issue will encompass the efforts of researchers from Russia, Japan, Italy, and other countries. The representative of Tomsk State University will use her expertise to help pinpoint an up-to-date scientific agenda in accurately modeling social phenomena.

According to the director, modern-day computational social sciences are one of the world's scientific trends, and it is key for Russian scientists engaged in that field—including those at Tomsk State University—to assert themselves more.
"Using computational methods in areas where they are not typically used—such as social science, psychology, or behavioral research—has enabled those areas to reach a whole new level of substantiality thanks to evidence-based findings," explains Anastasiya Peshkovskaya.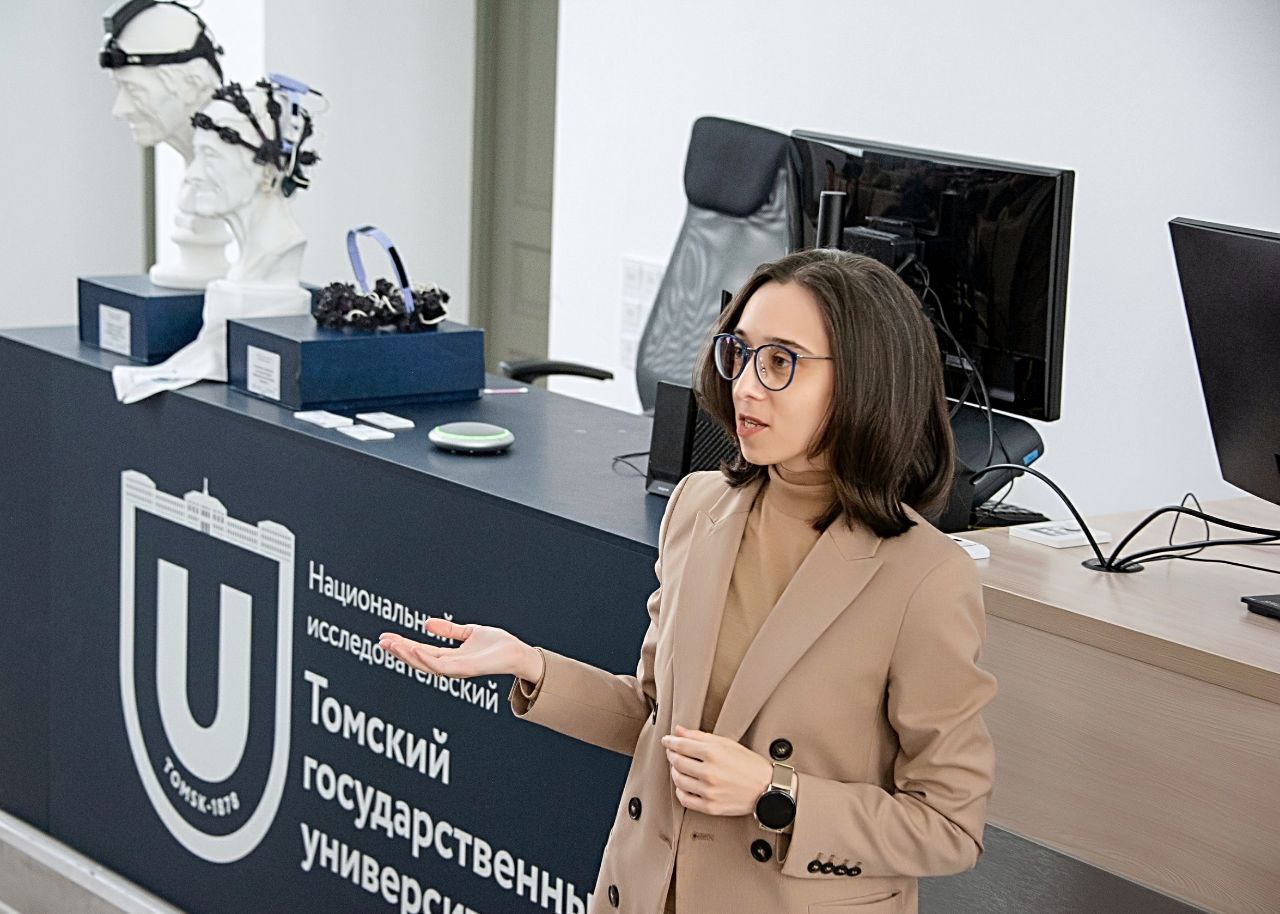 Director of the TSU Neuroscience Center, Anastasiya Peshkovskaya
Interdisciplinary computational sciences, such as computational neuroscience, computational social sciences, and computational biology, are actively developing research areas incorporating mathematical and computer modeling for the study and assessment of processes and phenomena in social sciences, biology, and brain studies. Combining the potential of computational methods with social psychology, behavioral economics, and network theory—computational social sciences—would help scientists around the world in analyzing complex social phenomena and assessing new data on the human condition and behavior.
Among the most relevant theoretical and empirical research areas are opinion and behavior dynamics through time, self-organization, and development of both digital and real social networks and communities, as stated by the Center's director. This knowledge should be used to counter the spread of misinformation and harmful content and reduce polarization between countries, as well as develop and maintain collaborative ties in the face of the current and future global challenges.
"We are inviting like-minded people doing research on related topics to make their input in the new edition of the journal Computers; authors from Italy, Japan, and China have already submitted their articles. We are anticipating original works that describe the use of various computational methods for the study of such phenomena as prosocial behavior, opinion formation, distribution of information (and misinformation), and evolution of social processes and networks," adds Anastasiya Peshkovskaya.
Anastasiya Peshkovskaya was invited as a guest editor by a Russian mathematician and research fellow at Russian Academy of Sciences, Ivan Kozitsin. Articles must be peer-reviewed before being published in the special issue Computational Modeling of Social Processes and Social Networks, and can be submitted until May 10, 2023 on the journal's official website.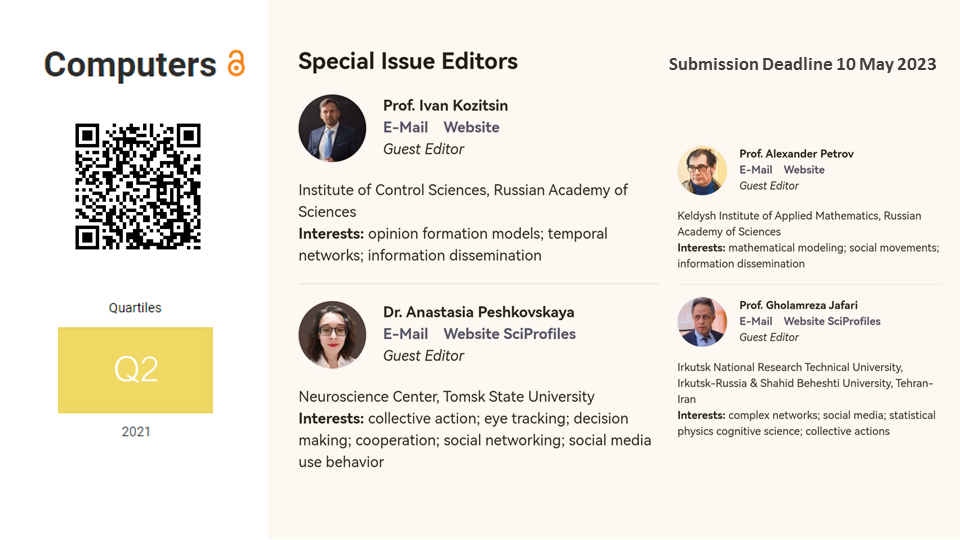 Computers is an international, scientific, peer-reviewed, open access journal of computer science, including computer and network architecture and computer–human interaction as its main foci.
Topical research articles:
Peshkovskaya A. et al. (2020) Frontiers in Behavioral Neuroscience, https://doi.org/10.3389/fnbeh.2020.525087
Kozitsin I. (2022) Scientific Reports, https://doi.org/10.1038/s41598-022-09468-3